Looking Back at Ryde DVD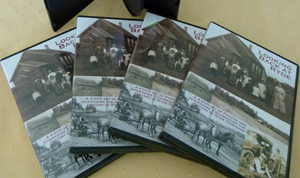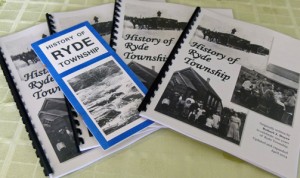 A 4 DVD set of historic photos, maps, and documents has been prepared by the Ryde 135 Committee.  It is now available for purchase for $25.  View a trailer below.  The set contains four hours of viewing and sound clips from Ryde residents past and present.
Also available is a sixty page booklet "History of Ryde Township" originally written by RJ Boyer in 1979, now updated with 150 pictures and maps, with glimpses into the lives of 29 early families.  Cost is $20.
Both are available in Muskoka at Summerland Store in Housey's Rapids (on the quilt trail), Muskoka Tourism on Hwy 11 northbound north of Severn Bridge, The Gypsy Mews across from the Opera House in Uptown Gravenhurst, and at the ticket office of the steamships at Gravenhurst Wharf. If these locations are not convenient, contact us through the contact form and arrangements can be made for shipping.